Date: September 14th, 2021.
We are living in rapidly changing and challenging times and, more than ever, governing bodies are being called on to ensure that their organizations act with purpose, sustainability and society in mind.
Therefore, the Trinidad and Tobago Bureau of Standards (TTBS) is pleased to announce the publication of the International Standard, ISO 37000:2021, Governance of organizations – Guidance.
The foundation for long term success of organizations is built upon principles of good governance, as this ensures that organizations contribute to the protection and restoration of social, economic and natural environmental systems. It is through the building and maintenance of trust, good governance contributes to improved business performance as well as to sustainable social and environmental welfare.
Developed by experts and trusted voices from a wide range of organizations in over seventy (70) countries around the world, ISO 37000 provides a single, globally accepted reference for all kinds of organizations, regardless of size, type or location.
ISO 37000 provides comprehensive guidance for boards by distilling governance into 11 principles which are the bedrock of successful organizations by helping ensure they are well governed, well managed, and socially responsible.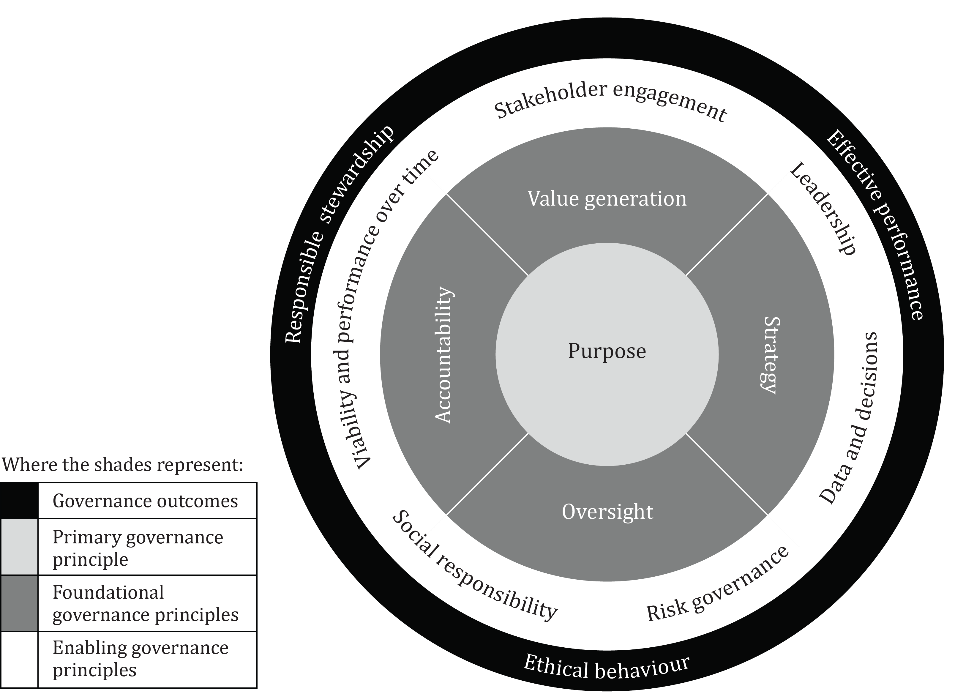 ISO 37000 was developed by the ISO technical committee ISO/TC 309, Governance of organizations, whose secretariat is held by BSI, the ISO National Standards Body for the United Kingdom.
TTBS, in its capacity as the National Standards Body and a Full Member of ISO, twinned with BSI to co-lead the development of ISO 37000.
Dr Axel Kravatzky, Vice-Chair of ISO/TC 309 and WG 1 Co-Convenor, also leads the team of national experts on the TTBS' National Mirror Committee (NMC) who have provided their expertise in the development of ISO 37000.
The NMC comprises stakeholders from the:
Public Sector
Private Sector (including Chambers of Commerce and Trade Associations)
Financial Sector
Not-for-Profit Organizations
Academia
SMEs and family-owned businesses
Dr Kravatzky stated that "The remit of many governing bodies is ever expanding and increasingly complex. ISO 37000, however, will help them to navigate and fulfil this through an integrated governance framework and system which empowers all governing groups and organization actors."
Mr Derek Luk Pat, Executive Director, TTBS, highlighted that, "ISO 37000 has both global and national importance. It can assist us all in building robust governance systems to mitigate risks, improve transparency and hold ourselves accountable in the face of heightened scrutiny from all levels of society."
ISO 37000 provides a clear roadmap for organizations to strategically achieve their purpose and value and improve overall accountability at all levels. Governing bodies should ensure that their organizations remain viable and perform over time without compromising the needs of future generations, as we strive to fulfil the UN Sustainable Development Goals as well as Vision 2030, the National Development Strategy for Trinidad and Tobago.
-ENDS-
For further information, please contact:
Dr Axel Kravatzky Vice-Chair, ISO TC 309,
ISO/TC 309/WG 1 Co-Convenor,
Editor, ISO 37000
Email: axel.kravatzky@syntegra-esg.com
Ms Nadita Ramachala
Manager, Standardization Division
Trinidad and Tobago Bureau of Standards
Email: nadita.ramachala@ttbs.org.tt
To purchase the standard, please contact:
TTBS' Standards Information Centre
Phone: 868 662 8827 Ext 2030
Email: ttbs@ttbs.org.tt
Website: www.gottbs.com