The Trinidad and Tobago Bureau of Standards has developed the national standard TTS 578:2019, Guide to the selection of fabrics to support the growth and development of the fashion industry. A half-day workshop will be held in collaboration with the FashionTT on Wednesday 20th November 2019 to provide guidance on how to select fabrics for a particular end use. The workshop will be held at Premier Quality Services Limited #2 Century Drive, Trincity Industrial Estate, Macoya.
Register via email at: info@fashiontt.co.tt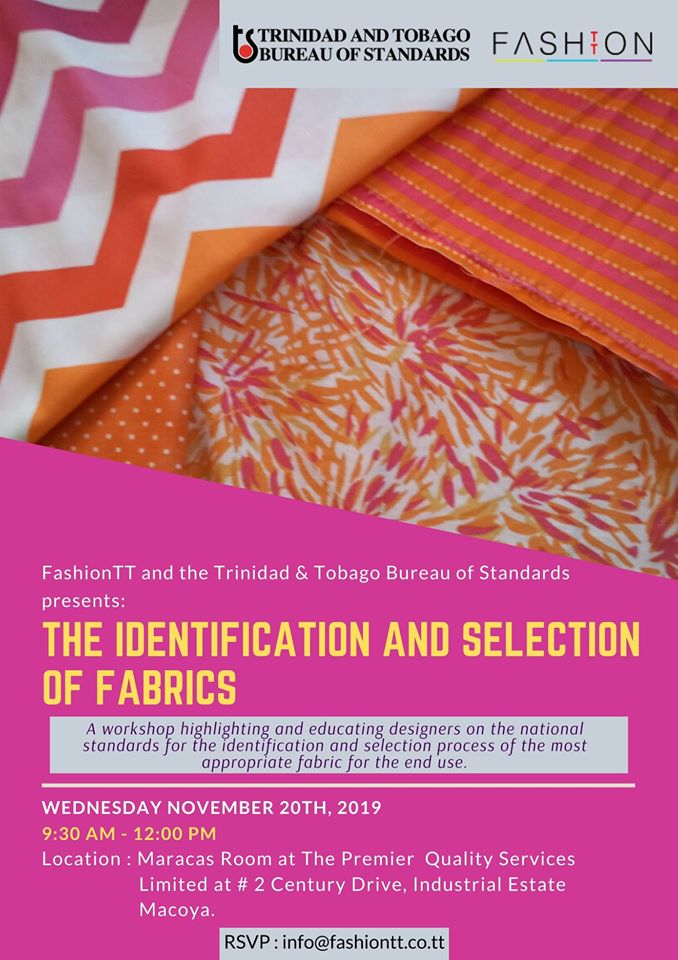 Special discount on textile standards for participants of the workshop.