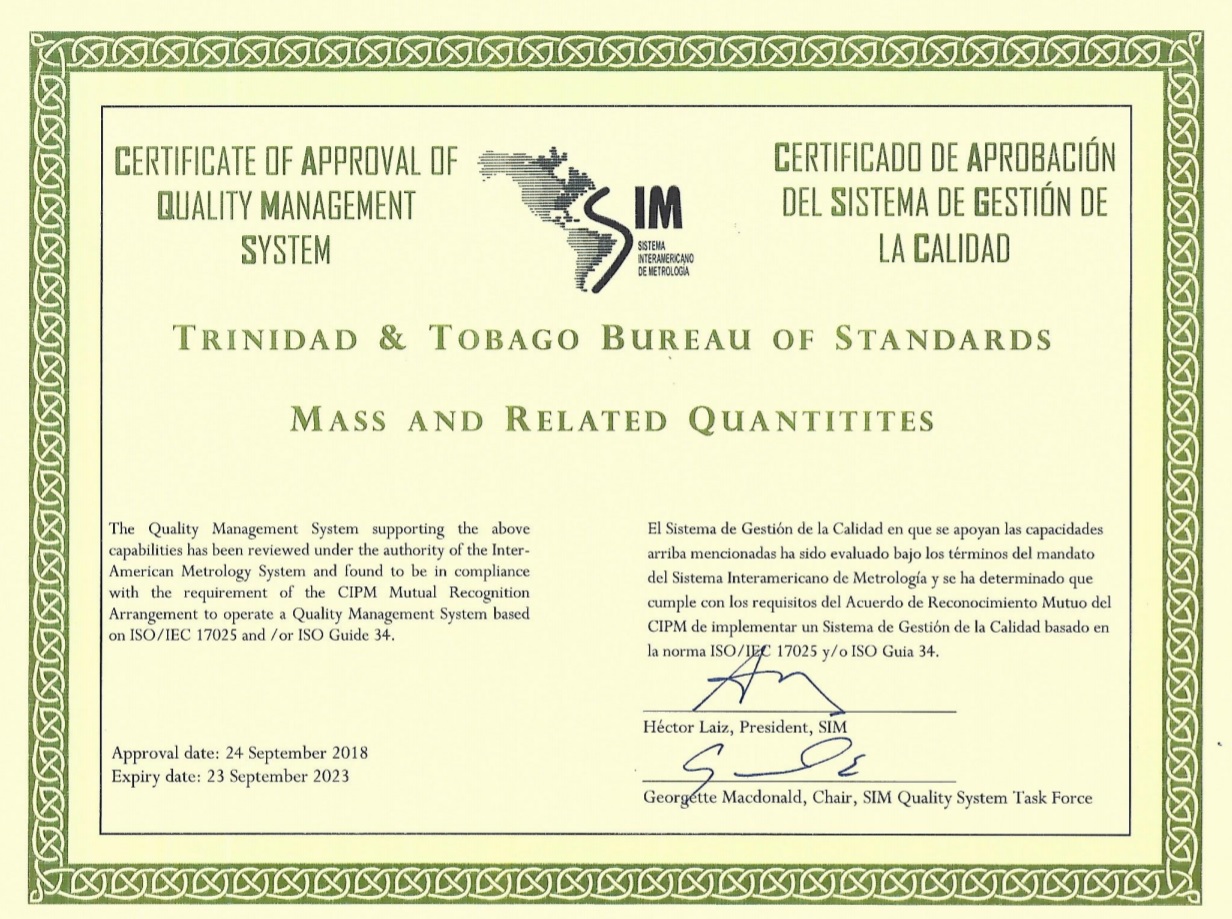 TTBS, Metrology Division is pleased to announce that its Quality Management System ISO/IEC 17025 supporting mass and related quantities was approved by the Inter-American Metrology Systems (SIM) on September 24th 2018 at the SIM-General Assembly week of activities.
This approval recognizes Trinidad and Tobago as the first CARICOM signatory to the International Committee for Weights and Measures–Mutual Recognition Arrangement (CIPM-MRA), amongst the group, to receive this merit. This certificate will now allow TTBS to apply for the publication of its best mass "Calibration and Measurement Capability (CMC)" on the Bureau International des Poids et Measures -Key Comparison Database (BIPM-KCDB).
Publication of any measurement capability on the BIPM-KCDB validates the ability of TTBS as the National Metrology Institute (NMI) to assure comparable international measurement capabilities amongst all signatories to the CIPM-MRA. With this validation TTBS is better able to provide confidence of measurement as the NMI encompassed in the Metrology Act No. 18 of 2005, proclaimed on 01st May 2015.