TESTING WITH SHOCK VALUE!
From our electrical testing base, we provide reports for a variety of electrical products from a range of documented standard requirements. The testing results, assessments and measurements have provided us with a wealth of information from which we can offer consultancy services and training.
Test Light Bulbs for Standard Conformance
Fault Analysis of Electrical Products
Test Microwave Leakage Radiation
Verify Light and Sound Level Meters
Test Electrical Cables for Standard Conformance
Test Automotive Batteries for Standard Conformance
Test Electrical Products for Electrical Safety and Performance

All tests are conducted in strict accordance with national and/or international standards.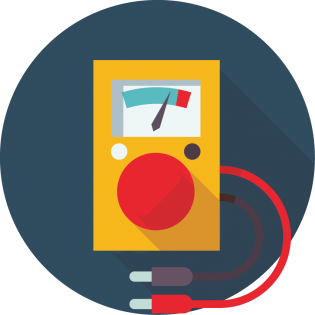 – Benefits –
• Enhanced competitiveness and efficiency
• Provide accurate, reliable and consistent test results
• Facilitate access to regional international markets
• Inspire greater customer confidence and promote increased customer satisfaction
• Improve overall business performance
– Contact Nadine Jeffrey Today! –
Tel: (868) 662-8827 Ext 2367, 2368, 2375 | electrical-products.lab@ttbs.org.tt